I'm crazy in love with the holidays... any chance I have to decorate or created themed projects, I'm all in! And given that Valentine's is my 2nd favorite holiday, you better believe I'm going to be busy spreading hearts and Valentine cheer wherever I can. :-)
To kick "the month of love" off right, I decided to make a Valentine's version of the popular Halloween-themed "you've been boo'd". It has absolutely nothing to do with reading, but I'm ok with that. Sometimes we just gotta let loose and have fun! For what it's worth, I think it turned out great. I've already started it at my school and can't wait to see how quick it spreads!
I posted the set in my TPT shop. There's a set for at home/in your neighborhood and a set for school classrooms. They are also in color and black & white. I hope you enjoy this
FREEBIE
!!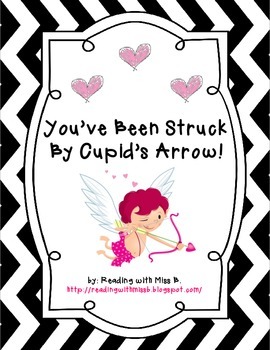 Download it
here
.